FAQ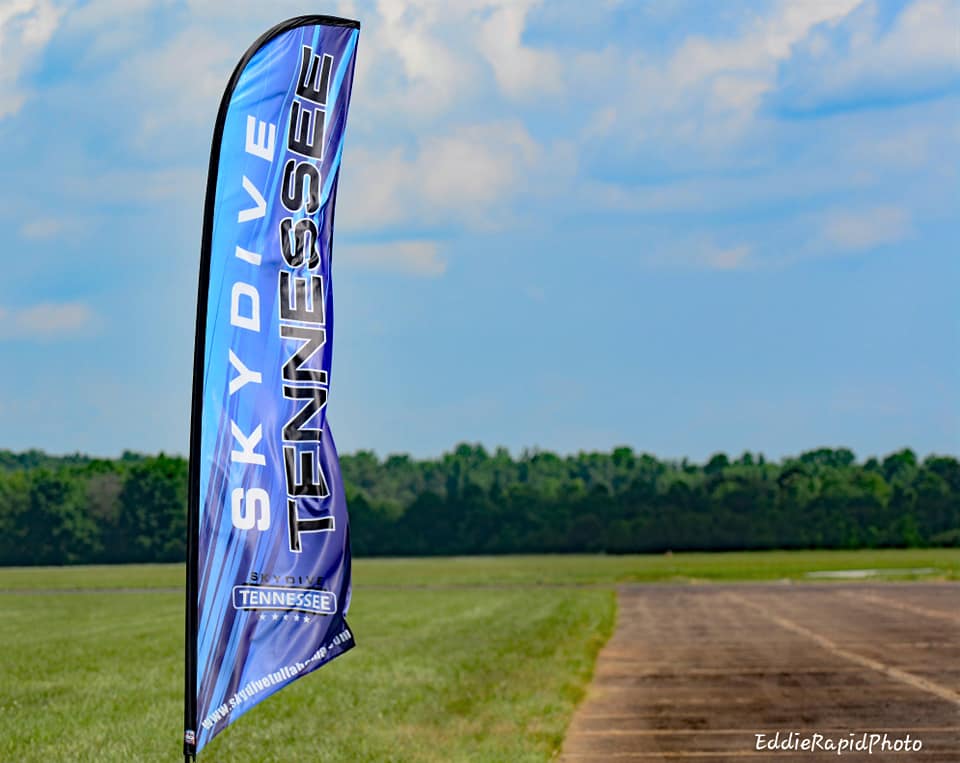 Are there any age restrictions?
Yes. You must be at least 18 years old, regardless of parental consent.
Are there any weight restrictions?
Yes. You must weigh 250 pounds or less.
Are there any height restrictions?
No.
How long does it take to make my first skydive?
For a tandem skydive, at least 2 to 4 hours.
For an AFF skydive, plan to be with us the entire day.
How high do you jump from?
Most skydives start at 14,000′ above the ground.
How fast do you fall?
When you leave the aircraft, you are moving horizontally at the same speed as the aircraft, typically 90-100 MPH. During the first 10 seconds, you accelerate up to about 120 MPH straight down. It is possible for accomplished skydivers to change their body position to vary the rate of fall. By flying head down or standing up in freefall, speeds increase dramatically. The fastest recorded freefall speed, done without any special equipment, is 346 MPH.
Don't your ears pop on the way down?
Yes, but just like in Scuba, it is something you just learn to work with. De-pressurizing your sinus cavities and ear canals is usually done once under the parachute or on the ground.
Should I make reservations?
Yes. Reservations are not required but are highly recommended if you want our seasonal rates.
What should I wear?
Dress comfortably. Shorts and t-shirts in the summer, sweats in the winter, and tennis shoes (no boots with hooks).
Can we get one video for our whole group?
You would need to purchase separate videos for each skydiver. It is impossible for a freefall videographer to be in more than one place at the same time — tandems are as much as a quarter mile apart in freefall!
Can I go solo on my first jump?
Yes and No. On a tandem skydive you are paired with one instructor. On the first jump of the solo certification course (AFF) you are accompanied by two instructors in freefall, although wearing your own parachute.
Can you breathe and/or talk in freefall?
Breathing is easy in freefall, but talking is nearly impossible. Only in the movies!
How long does the actual skydive last?
The average human body falls approximately 120 miles per hour, so a skydive from 13,500 feet lasts about 60 seconds. The EXTREME TANDEM from 22,000 feet lasts about 2 minutes. The parachute ride following both lasts about 5 minutes.
Refund Policy:
All purchases are nonrefundable but valid for 24 months.
Cancellation Policy:
Must reschedule within 48 hours of booking to avoid rebooking fee. No calls, No shows forfeit entire deposit if we are unable to reach you.