Welcome to Skydive Tennessee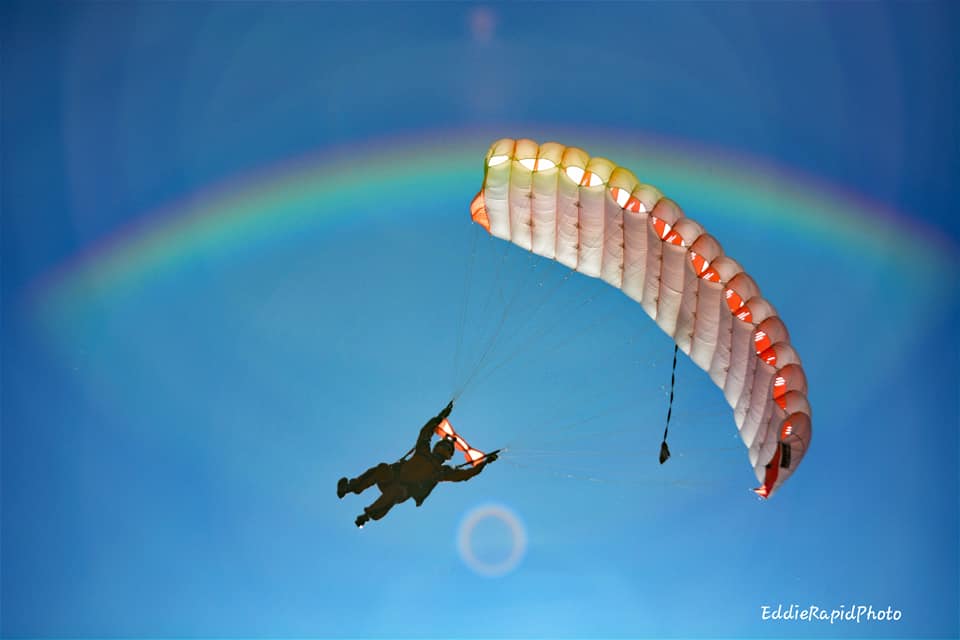 Call about our PRICE MATCH GUARANTEE!
Skydive Tullahoma offers almost everyone the opportunity to live the dream of flying your body.
If you've always dreamed of flying your body through the air, we make it happen through our introductory tandem skydive packages. No classroom, no exams, just a few minutes of instruction and the next thing you know you're out the door. You'll experience the rush of up to a sixty second freefall on your very first jump, all while attached to one of our USPA certified tandem masters. Add video to your skydive and you'll be able to relive the experience over again with family and friends for years to come.
For beginners and experienced skydivers alike, our Twin Otter 20-23 seater skydive certified jump plane will get you up there!! Skydiving is a life changing thing that is exhilarating and rewarding!
Skydive Tullahoma is located at the Tullahoma Regional Airport in downtown Tullahoma, TN. We are open on the throughout the week/weekend all year round and are conveniently located right in the middle of town with fast food & full service restaurants, motels and other attractions only minutes away.
If you'd like to make a tandem jump, please call us as early as possible, as slots tends to fill up quickly during the summer. For further information or to have one of our staff answer any other questions, please contact us!